In the US, high inflation is driving many people, including retirees, back into the labor market.
According to the US Department of Labor, the percentage of people over 55 who are working or looking for work has increased from 38.4% in October to 38.9% in March. Over the past six months, more than 480,000 of this age group have participated. increase the workforce.
The US job market has undergone a transformation for workers of all ages over the past six months, as the three-month average for the market rose to 2.5 million. Accordingly, the percentage of people participating in the labor force across the US was from 61.7% in October to 62.4% in March.
According to estimates from senior economist Miguel Faria-e-Castro of the St. Louis, the US had about 2.6 million retirees earlier than expected between February 2020 and October 2021. Right now, more people are returning to work in numbers not seen since March 2020, according to job site Indeed.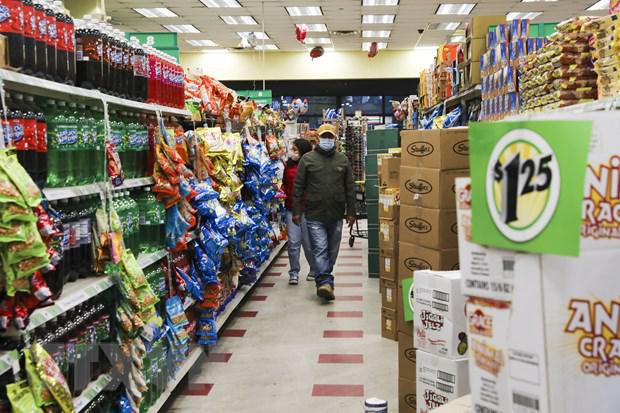 Economist Joseph Brusuelas said: "We are starting to see a shift in the population of older people who want to live on fixed income in an environment of low interest rates and low inflation. However, this is now. It didn't materialize. They had to go back to work to pay for their retirement. What you're dealing with really is an inflation shock, which in turn leads to behavioral changes." .
On April 12, the US Department of Labor released data showing that inflation in the country continued to increase in March, with the consumer price index (CPI) increasing by 8.5% in the past 12 months. This is the highest increase since December 1981 in the US.
Statistics show that compared to February, CPI has increased by 1.2%, in line with the previous forecast of analysts although the "core" CPI (without food and energy quotes) increased by only 0 .3% in March.
With the above data, this is the 6th consecutive month, the annual CPI in the US is above 6%. The previous month's CPI was 7.9%. The figures are considered the first to show the impact of the conflict in Ukraine on the world's largest economy.
For most Americans, higher inflation than wages over the past year has made it difficult for them to meet basic needs like food, gas and rent. As a result, inflation has become the leading political threat to the administration of President Joe Biden and the Democratic Party in the context of the US congressional midterm elections approaching.